Classic car tuning: What is allowed and what should be left alone?
Classic car tuning and H-plates, is that possible? Yes it is, even if you always hear something different! However, the inspection for the award is linked to conditions that are not always clearly defined and depends not least on the inspector himself. In this guide, you will find out what is always possible when tuning your classic car, what is not possible at all and what you should pay particular attention to.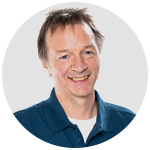 Author: Jean Göbbels
Position: Sales
Updated: 07.09.2021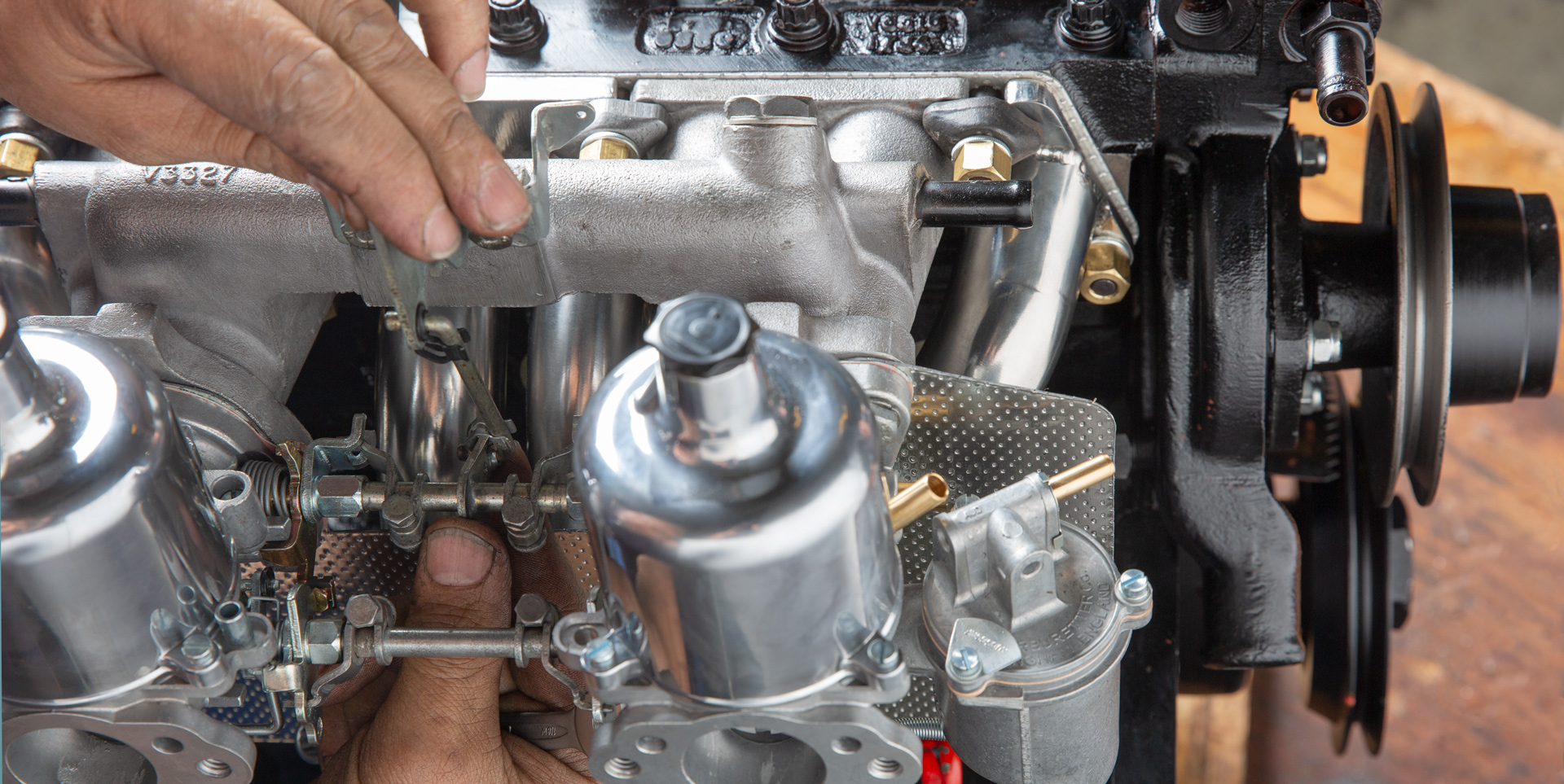 H-plates and tuning: the basics
The basis for tuning is that road safety is maintained after modifications. All parts and tuning measures should also be suitable for everyday use in the long term. So always go for high-quality accessories, sensible tuning measures and first-class spare parts!
In addition, classic car tuning must be contemporary. Every vehicle owner usually knows this term from the classic car report, but what exactly does it mean? And why can obviously tuned classic vehicles still get an H registration plate?
The answer: contemporary is not quite as narrow a term as most people think. It merely refers to a certain period of time in which classic vehicles can be classified - so a classic remains recognisable as such.
In plain language, this means: If conversions were carried out in the first ten years after registration or if there was the possibility of carrying out these conversions in the first ten years, nothing should stand in the way of an H registration plate. However, there is an addition here: It is possible to install parts that were technically feasible up to 10 years after the initial registration without any problems.
An example: If your classic car was first registered in 1982, it is permitted to install parts that were available within the vehicle series until 1992 and whose installation was technically feasible. In such a case, nothing stands in the way of your H licence plate.
Things to know about classic car tuning
Technically feasible and contemporary are two different things in practice - a lot of things were technically feasible 30 years ago! For example, custom-made tyres and rims - and some of them very early on! But often such special designs were simply too expensive to be carried out in practice.
However, feel free to look for pictures and documents of vehicles that had individual conversions in those days, which you would also like to do. With proof of a converted vehicle from the same series, you always have a good argument up your sleeve when talking to the inspector. You have the best chances if you can provide evidence for the respective add-on parts …
Photos from old brochures,
old vehicle registration papers,
copies of vehicle documents
or even test reports and the like.
It is advisable to visit the responsible test centre before the planned classic car tuning in order to present the project. In this way, you can find out in advance which measures are feasible and what is unlikely to receive individual approval - without having invested a lot of money and effort in unauthorised conversions.
Above all, the test engineer is an important authority, if not the most important! He has the final say on what is approved and what is not. Therefore, you should always turn to official bodies that have the necessary know-how. The testing organisations provide directories for specialised testing engineers in your region. Seek contact at an early stage.
Last but not least, acceptance always depends on the individual case. Especially in cases of doubt, there are no generally valid and binding rules - in the end, it is often the visual appearance that is decisive.
Trouble-free classic car tuning
Here you will find some conversions and modifications that you can carry out without jeopardising your H-licence plate!

Parts of the vehicle electrics and catalytic converter retrofitting
Within the vehicle's electrical system, you can easily convert from a DC alternator to a three-phase alternator. It is also perfectly possible to switch from 6 volts to 12 volts onboard voltage. For the sake of the environment, a catalytic converter may also be retrofitted without losing the H-licence plate. In this case, environmental protection counts more than the preservation of the cultural heritage.
Tyres
Tyres may be slightly wider if the rolling circumference remains the same. In addition, according to the TÜV, it is possible to change from diagonal to radial or belt tyres on a classic car. However, if you want to have different tyre sizes at the front and rear of your classic car, then this is only possible if they were either intended to be this way at the factory or are listed as such in the wheel catalogue or in contemporary test reports.
Repainting
A lot is possible when painting a classic car: namely, all the colour shades originally offered by the manufacturer. Even advertising banners can be attached to the classic car, as this was already common 30 years ago. The only prerequisite is that the typeface matches the year of manufacture of the vehicle.
But beware: it is not permissible to affix an e-mail address or an internet domain!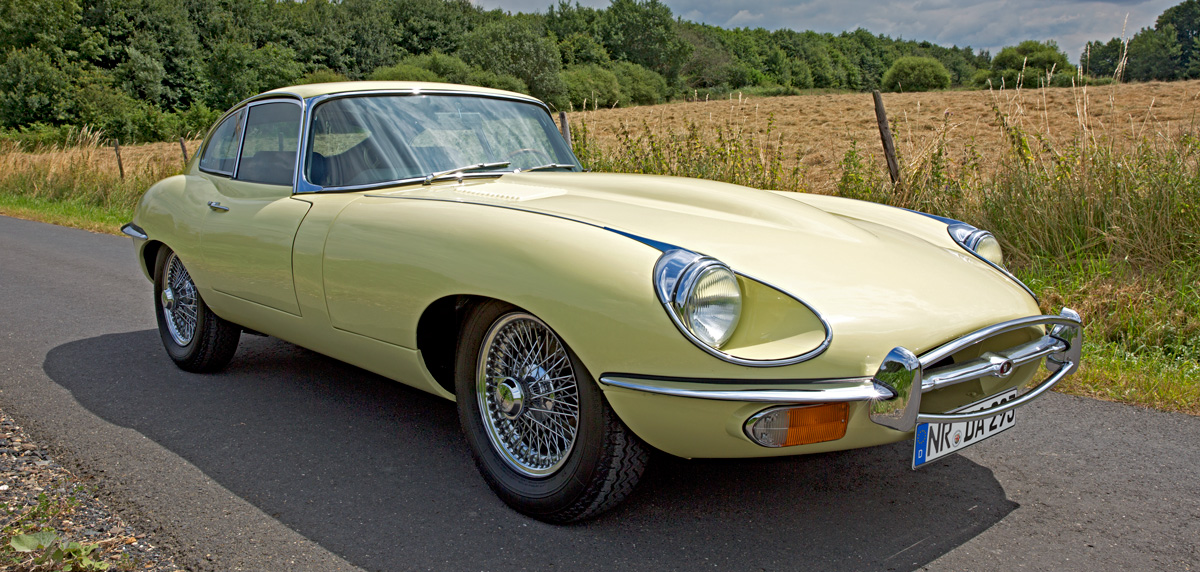 A restored Jaguar E-Type 4.2 in the beautiful original colour "primrose yellow".
Tuning and performance enhancement: Engine tuning
More popular than optical tuning is performance enhancement, the classic tuning. There are two main options for engine tuning.
Install a larger and more powerful engine, even from a later model series.
Freshening up the existing installed series engine with motorsport parts.
According to the TÜV, engines from the series of the respective vehicle type or an engine from the same manufacturer that is also at least 30 years old can often be registered. An engine from another manufacturer is also permissible. But only if it was installed at least 20 years ago. Changes regarding the engine must, in short, correspond to the series of that time.
It should be possible to install the Rover V8 in an MG-B and have this conversion registered. The conversions already existed at that time and have also already been carried out by the manufacturer.
Autobianchi A112 engines are also often fitted to Fiat 600s or 850s to make Abarth replicas. These conversions are also likely to be considered as contemporary possible registrable.
Generally not registrable is classic freshening, i.e. increasing the power of the stock engine using polished ducts, steep cams and high compression pistons. However, it is often the case that such modifications are neither visually nor acoustically particularly striking.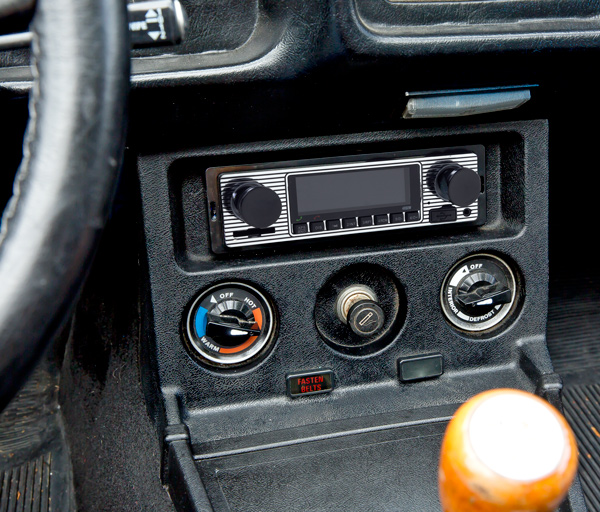 Interior modifications
The interior can be modified, but always discreetly and in the same quality as a true classic! This means: leather, imitation leather and skins are OK if they are discreet and fit in with the overall look.
This also applies to radios and navigation devices. As long as they have a retro look, you can retrofit them, but not those with a modern look. In general, conversions that increase safety in the vehicle are readily accepted in expert reports - for example, seat belts, head restraints or similar.
According to the TÜV, for example, replicas of original or contemporary classic car steering wheels are permitted. Wooden steering wheels are only permitted in classic cars if they are original or have been faithfully reproduced and thus have the original appearance of the vehicle. Seats may also be modified, but only within the same manufacturer and with a matching console.
What is not allowed in classic car tuning
Here you will find a selection of classic car tuning no-goes - at least if you don't want to risk your H-licence plate.

Bodywork: add-on parts, headlights and conversions
As a rule, LED headlights are not a permissible conversion for the H-licence plate, not in keeping with the times. The same applies to conversions to electric motors, which are not in keeping with the times. This may be hip, eclectic and woke, but it does not correspond to the idea of the H-plate, namely the preservation of automotive heritage.

In terms of bodywork, it is rather difficult to obtain approval for conversions and extensions made of modern materials such as carbon and GRP. GRP parts and parts made of carbon may be approved if their appearance does not deviate from the original and if these parts do not have a load-bearing function or contribute to the strength of the frame. Complete bodies made of GRP or carbon will certainly not be accepted by the inspection body.

Foilings, whether on the windows or on the body, will most likely not be accepted by the test centre either.

Reproductions and replicas become historic vehicles after 30 years. However, with the name of the replica manufacturer.

The treatment of conversions, such as from saloon to convertible, is ambiguous. As a rule, these are also not accepted by the TÜV. Exception: The conversion is at least 20 years old and the variant was once available in the manufacturer's official range. Or the conversion is at least 30 years old and is itself already a classic vehicle.
Electronic gadgets
Electronic parking aids are a no-go when tuning classic cars that want an H licence plate. This is because sensors have to be fitted in various places in order to function. Not only at the front and rear, but usually also on the side, at least in the area of the bumpers. This significantly changes the appearance of the bodywork. However, if you have a way of concealing the sensors, it is certainly worthwhile auditioning the test centre - before you make the conversion.
Comfort modifications such as heated seats or power steering are not very popular among lovers of classic vehicles and are not likely to be accepted by the inspector.

Modifications to the chassis
An H-licence plate always requires an original chassis and therefore raising or lowering is also excluded when acquiring an H-licence plate, unless the required parts were already offered at the time, i.e. at least 30 years ago.
Furthermore, only original springs or original spare parts are permitted for the chassis. If, for example, you want to change to harder shock absorbers and they are original, then this is possible.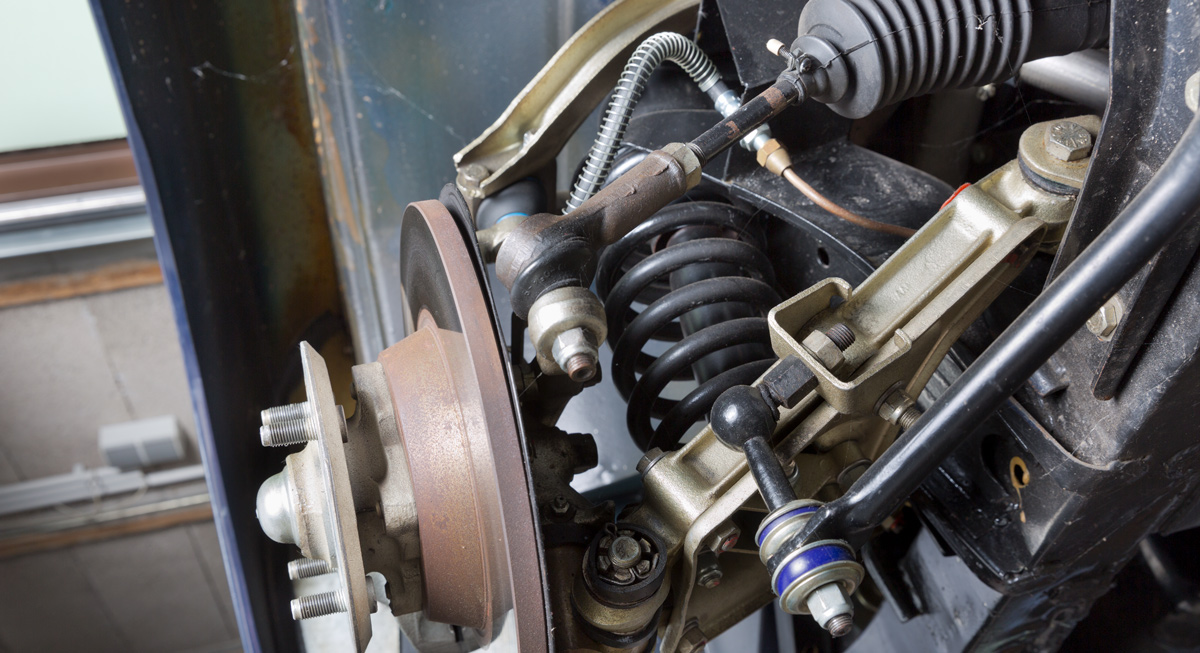 Triumph 6 with original suspension: front springs and shock absorbers
Conclusion: H-plates, classic car tuning and the possible consequences
Every owner of a classic vehicle probably asks himself the question at some point: upgrade, freshen up or leave it in its original condition? Many vehicle owners decide to keep the vehicle in its original condition, but refining young and classic cars was and still is popular. This is because you can give your vehicle a personal touch and adapt it perfectly to your own needs.

Whether it's the chassis, rims, electrics or performance upgrades - resourceful tinkerers can find modification potential almost everywhere! Some people don't want to miss the comfort of power steering or a modern radio with Bluetooth in a chic classic. And time and again you see classics with H-plates that have been extensively modified. How is this possible? Quite simply: by informing oneself comprehensively before making a conversion or addition!

Because if you go about your work too eagerly without informing yourself, the legislator quickly sets limits and the H-licence plate has to be taken off. In the worst case, you will have to pay more taxes and you will no longer have a sign on your car that distinguishes it as a "motor vehicle cultural asset" - a bitter loss of status, so to speak.

So in the end, every tuning enthusiast has to decide for himself how far he wants to go: whether he prefers to drive an individual one-off thanks to skilful conversions or rather decides to be allowed to drive in environmental zones, pay less for insurance and enjoy tax benefits in a true-to-the-original classic that is considered a cultural asset.