Precisely fitting Limora MGB spare parts
Suitable for everyday use, affordable and an ideal entry into the world of British classics: this is how the MGB could be described in a few words. The sports car was built between 1962 and 1980 in the factory in Abingdon. For MG enthusiasts and lovers, you will find MGB spare parts at Limora that are a perfect fit and of high quality workmanship. Click through our assortment comfortably - at any time from home and if you have any questions, just contact our designated MG professionals!
Limora Parts catalogue MGB
All you have to know about MGB.
At least, if you want to screw on it. Information on all components. Includes one-to-one drawings. Order number: 479951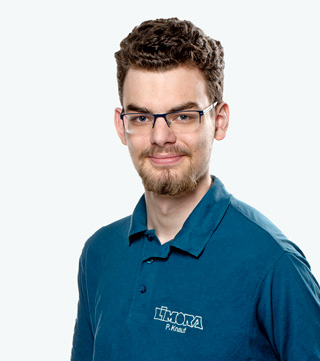 Philipp Knauf

was infected by his father, on whose MGB he works and provides the necessary know-how. When it comes to MGs and Triumphs, he always has a solution ready, and rare treasures like MGCs and GT6s are particularly interesting to him.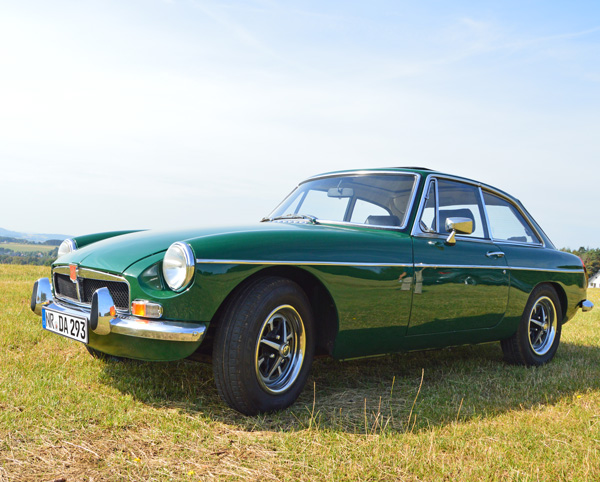 Popular, more popular, MGB!

After a very short build time, the MGB replaced the MGA. The B was a considerably more modern and powerful interpretation of the classic British sports car theme and as such was competitive with the Triumph models. This classic vehicle continues to inspire people even today. While it takes getting used to a lot of power for steering and shifting, the MGB still drives competitively in a sporty way, especially with today's detail solutions and improvements.
The self-supporting body as a roadster and coupe, a classic line and a wide choice of engines made the MGB a suitable sports car for over 500,000 buyers. From 1973 to 1976, an MGB GT V8, c, was also offered and instead of a BMC-B Series engine, the extremely lightweight Rover V8.
For its time, the MGB was considered extremely modern. This was because it had a self-supporting body, which at the same time reduced vehicle weight and manufacturing costs, but also gave the car greater stability. This clearly set the MGB apart from its predecessors, the MGA and the T-Types. It was also an undeniable competitive advantage over its main rival, the Triumph TR!

Sporty when driving, stylish in the interior and with an almost dense coupe soft top, it also offers an adventure or two. The MGB is quite a statement and a roadster that lifts the spirits of every driver - but you probably already know that!

The coupé in the MGB series was called the MGB GT and received its roofline from Pininfarina. Although the coupe is a few pounds heavier, it drives just as dynamically as the roadster. The contemporary press praised the coupe as the Aston Martin of the little man.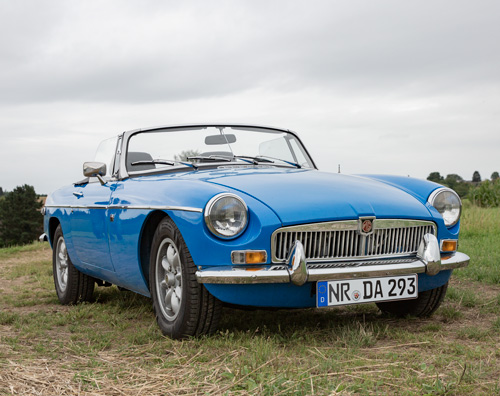 What Limora offers: MGB spare parts and more
---
For as little as 12,000 euros you can get a flawless MGB. The Brit is an ideal roadster for beginners - as already mentioned at the beginning, the MGB is both suitable for everyday use and affordable - and not even at the expense of looks! Quite the contrary: Its timeless design, together with its robust technology, make the Brit a true enthusiast's vehicle! We have not only parts, but also ideas for your MG. Check back often and discover the world of Limora MGB spare parts!