MGR spare parts and accessories
The success of the Mazda MX-5 clearly showed that the market for small two-seater sports cars was not as small as was believed when the production of the MGB ceased 10 years earlier. They took the most typical English of all possible paths, pulling a Heritage body from the corner and generously equipping it in terms of engine and interior. Although the leaf spring and the drum brake were heavily criticized in the trade press, 5.9 seconds to 100 km/h were a statement!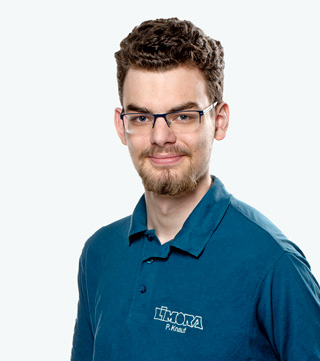 Philipp Knauf
was infected by his father, on whose MGB he works and provides the necessary know-how. When it comes to MGs and Triumphs, he always has a solution ready, and rare treasures like MGCs and GT6s are particularly interesting to him.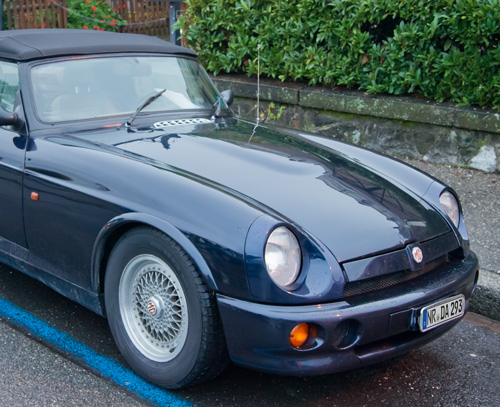 MG RV8: More than just an intermediate model from MG

The RV8 was built exclusively as right-hand drive models from 1993-1995, which was unexpected, especially in Japan. This was due to the fact that the Japanese generally had a great interest in British products at that time!

The main merit of the RV8 was to prepare the market and the brand for the new MGF, which succeeded it in 1995. By December 1995, a total of only 2,000 units of the youngtimer had been built with the husky Rover V8 engine with a displacement of 3,946 cm³, which gave the MG an output of 137 hp.
Since the small cabriolet weights only 1,280 kilograms, the result is a very lively performance. The extremely potent MG R8 should therefore only be driven by real experts, because Rover had the courage - or madness, as you prefer - to leave the drum brakes from the seventies on the rear rigid axle. In contrast to the hard driving behavior, the interior scores with soft tones and materials:
a lot of wood, more precisely elm wood
a lot of soft Conolly leather
but unfortunately also a lot of plastic
This has bitterly offended many MG lovers, but the attention to details - keyword fittings - probably makes up for it. At least with the above mentioned Japanese, as they loved the lively MG so much.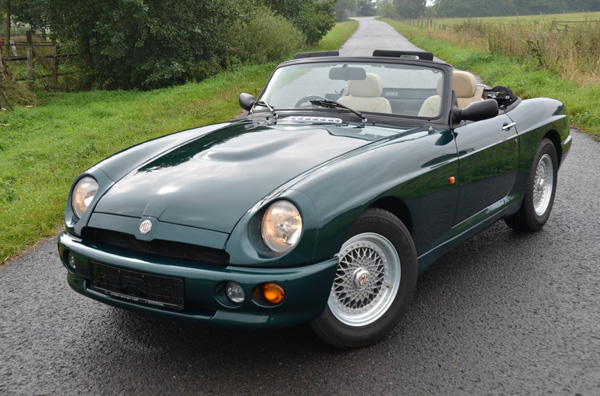 Find MG RV8 spare parts and accessories at Limora
---
If you are one of the lucky 2000 owners of the MG RV8, then congratulations are in order! Today, the purchase prices are around 25,000 to 30,000 euros for a well-preserved MG RV8. And you can keep such a classic car in good condition only with the right MG RV8 spare parts. You will find them together with accessories and everything for the maintenance here at Limora - all available from stock! Our experts will gladly advise you!