Recambios Triumph Spitfire en Limora
¿Eres fanático de los verdaderos roadster como nosotros? Con nosotros encontrarás todo lo que necesitas para el Spitfire: ofrecemos repuestos para Triumph Spitfire 1500 así como para el MK III y MK IV. Echa un vistazo a nuestro catálogo de repuestos cuidadosamente diseñado y encuentra lo que buscas . También siéntase libre de enviarnos un correo electrónico o llamarnos - ¡esperamos impaciente!
Limora Catalogo ricambi
Everything you need to know about the Triumph Spitfire.
At least, if you want to tinker with it. Information on all components. Including one-to-one drawings. Only available in German language at the time. Codice prodotto: 488364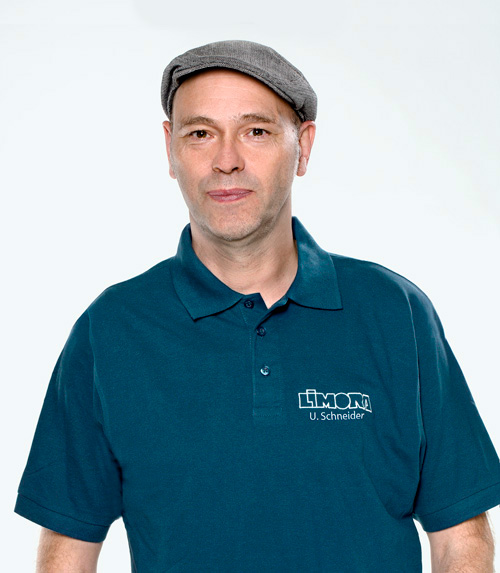 Udo Schneider

Actually an economist, but with a long Land Rover and Triumph history. Has made his hobby his profession, his secret passion is Lotus. Talk to him.
123 ignition
Con 16 curve di accensione programmate in modo permanente - per motori a 4 cilindri con distributore Lucas con uscite verso l'alto. Per i veicoli con il meno a terra, rotazione in senso antiorario.
485462 299,-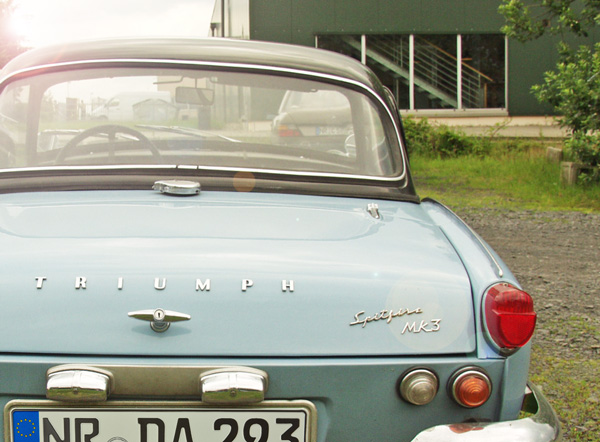 Triumph Spitfire MK 3
Introduced in 1967, the Spitfire Mark III, also designed by Giovanni Michelotti, was the first major facelift of the range. A sharpened front and stronger contours were the model for the appearance of the following generations.
The most important innovation that distinguishes the MK3 from the MK2 is the new four-cylinder engine, which gave the model better performance. The small format of the nippy two-seater remained unchanged, but was still convincing with a well-considered and equally well-designed construction.
Visually, the MK III is notable for its radiator grille, which is no longer divided into two parts, and for its higher bumpers, which became necessary due to new crash safety requirements. The equipment changed especially with regard to the soft top, which was now designed as an easy-to-operate folding top.
With a 1.3-litre engine and 75 hp, the sports car reaches 160 km/h and has a four-speed gearbox, of which the second, third and fourth gears are synchronised. With this performance, the MK III is a comparatively fast car for its time.
MK IV
A modernised version of the MK III is the MK IV (1300). In this model, the 1300cc engine was throttled down to 63 hp and now has a top speed of 155 km/h. The rear end has more angular contours and the car is slightly larger over all.
Spitfire 1500
Structurally, like the previous MK IV version, the MK1500 is quite tight and the seating position, as before, is very low. The Spitfire 1500 was created by combining the body of the MK IV with the new 1500 cm3 four-cylinder engine, which was also used in the Dolomite. The engine power increased only slightly to keep the distance to the TR series. Nevertheless: The 72 hp under the bonnet still bring the Spitfire to a top speed of 160 km/h.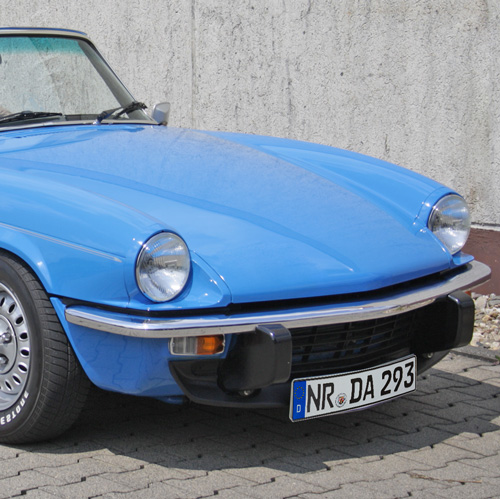 Triumph in motorsport
In 1964 and 1965, Triumph took part in the 24 Hours of Le Mans with performance-enhanced Spitfires that could reach top speeds of 210 km/h. The 1964 season was marked by accidents, but the 1965 season was successful: a class victory and a second place in the smallest category were achieved because of the reliability of the vehicles.
Limora supplies Triumph Spitfire spare parts from stock
---
If you have one of these nippy fire-breathers in your garage, you can consider yourself lucky. You have not only bought a real classic, but the spare parts situation for the maintenance and care of your nippy little gem is also favourable. Do you have questions or concerns about Triumph Spitfire spare parts? Our customer service with high quality and experienced expert advice is there for you. Give us a call.