Land Rover Defender spare parts
The Land Rover Defender, with its diverse history, is definitely a classic in automotive history. Those who count themselves among the "Defenderists" will find all Land Rover Defender spare parts in stock at Limora. Do you have any questions? Call us or send us an e-mail - we will be glad to answer them!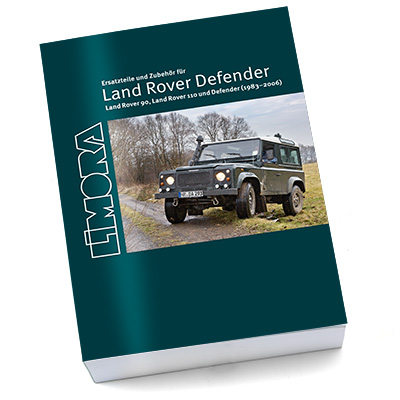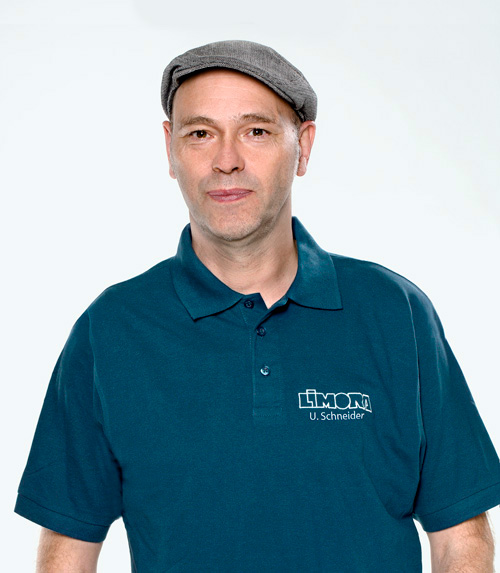 Udo Schneider

Actually an economist, but with a long Land Rover and Triumph history. Has made his hobby his profession, his secret passion is Lotus. Talk to him.
Actuele aanbiedingen voor uw Land Rover Defender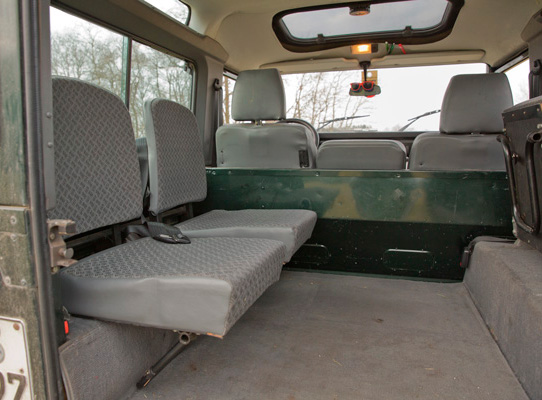 Land Rover 90, 110, Defender

The fourth series, which followed the Land Rover I, II, and III, was initially introduced as "One Ten" (110) or "Ninety", referring to the wheelbase of the off-roader.
Initially, the fourth series differed from its predecessors by having new frames with the above-mentioned wheelbases. The rigid axles now had coil springs, which improved both ride comfort and roadholding. In addition, new diesel engines were available, the interior was modernised and the sliding windows were replaced by crank windows.
From the "90" and "110" to the Defender
In 1970 the Range Rover was introduced as a luxury model and in 1989 the Land Rover Discovery as a mid-range model. This made a differentiation necessary: The Land Rover "Ninety" and "One-ten" models became the Land Rover Defender.
The change of name was accompanied by a change of engines, which resulted in significant improvements in both handling and sales figures: the naturally aspirated diesel was replaced by a 2.5 l turbo diesel , whose performance was so convincing that the other engine variants could be discontinued.
Body of the Land Rover Defender
The Defender was available in wheelbases of 90, 110 and 130 inches. A 147" variant was only intended for the South African market. The design of the vehicle allowed for a wide variety of bodies: Hard and soft tops, enclosed panel vans, pick-up with canvas and frame or ambulance box. The frame allowed for a wide range of special bodies - also from third-party suppliers.
The Defender is a powerful towing vehicle: towing loads of several tonnes are possible. However, it is no longer needed for agriculture and the military versions have all been phased out by now. Today, the reliable Defender is mainly associated with travel and expeditions to remote places like the Sahara.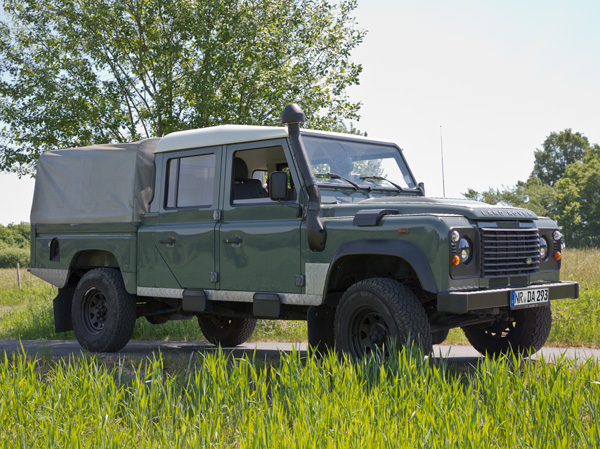 Land Rover Defender spare parts for the rugged classic
---
Known for its toughness and diversity, the brand still enjoys great popularity today. For this reason, we stand for maintaining the old quality in modern times. Do you need Land Rover 110 spare parts? We have them.
Call us or contact us by email - we offer all solutions and Land Rover Defender spare parts. Do you have any questions? Land Rover Defenders are our passion and our experts will be glad to give you some advise!