Accessories, clothing and gift ideas

The Limora classic car department store offers an attractive range for all lovers of classic vehicles. NOT ONLY FOR This does not have to be accompanied by a specific vehicle in every case. In our accessories department, you will find all the appealing items for passionate car lovers. We carry fashion and finest accessories, but also accessories for your desk and a variety of gift ideas.

Into the new season in style

We just can't wait to finally feel the wind in our faces again. Whether it's a ride in the countryside, the invitation to attend the next Classic Car meeting, or if you'll be cruising down the country road: no matter what, with the right accessories, every ride feels like a short vacation.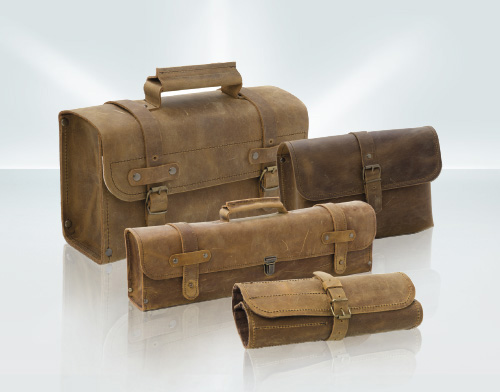 Malas de couro
Different leather bags in a large selection. Handcrafted by a small manufactory near Cologne.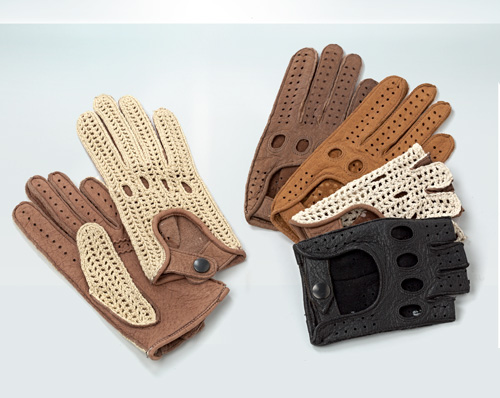 Luvas de pele
Made of the very best and most expensive glove leather ever, genuine peccary leather, they fit perfectly and look great on you at the same time.

Well equipped for the next trip
Cesta de picnic Madison Park
Número de produto: 505739
para 4 pessoas. Em fibras leves com uma pega de cabedal e interior em azul/castanho/beige. Tamanho 46 x 30 x 21cm
Guarda Chuva
Número de produto: 455741
rectangular, colour: dark grey, size: 148 x 90 cm, length: 78 cm. Protects the cockpit of your Roadster or Convertible f
Travel rug Comfy
Número de produto: 526843
Tartan style. Rollable rug with checked pattern and carrying handle made of PVC. Made of 100% acrylic, with dirt-repelle
We offer a wide range of gift ideas

---
Here you will find watches of your favorite brand, workshop signs or pedal cars for children. You will also find our selection of attractive textiles, leather jackets, scarves and helmets. Last but not least, we have a wide range of special sweets and teas.
With this selection in mind, we can justifiably say: if you are looking for a gift that suits a classic car enthusiast perfectly, you will find it here.