The distinctive and unmistakable design of the Jaguar E-Type was the brainchild of Malcolm Sayers. The novel look combined with its legendary performance made this model as appealing then as it is now. The E-Type was originally intended to replace the D-Type used in racing, but was modified for the road after Jaguar's withdrawal from motorsport - to the delight of all Jaguar lovers! To ensure that your cat of prey continues to radiate the glory of old times, you will find everything you need here.
If you're thinking about getting your hands on this classic, take advantage of our Jaguar E-Type buying guide!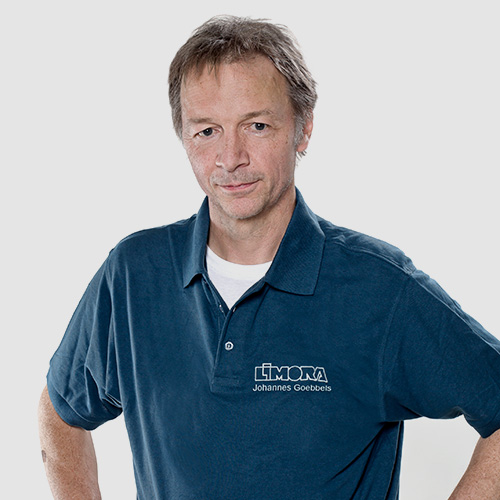 Jean Göbbels
é um montador de carrocerias treinado (mestre) e pintor. Ele comprou seu primeiro carro clássico quando tinha 17 anos e adorou o Alfa Romeo Giulia. Ele é um poliglota de Aachen com raízes belgas e trabalha na sua restauração há décadas.
Current offers for your TVR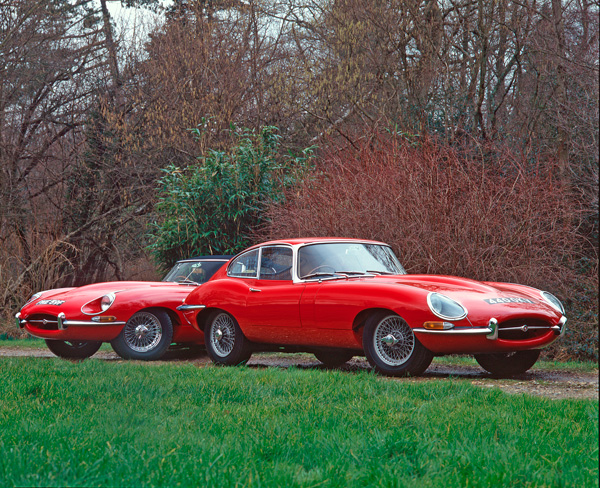 All series models

The Series 1 and 2 E-Type was produced by Jaguar between 1961 and 1970 and is now one of the most legendary and sought-after classic cars. Just like the XK models, unrestored Jaguar E-Types are hard to find. However, if you want to maintain and preserve your classic in the best possible way, you've come to the right place!
Jaguar E-Type Series 1
The XK6 in-line six-cylinder produced 269 hp with a displacement of 3.8 litres, later 4.2 litres. With this, the car reached 100km/h in 7 seconds. These performance data convinced around 38,000 E-Type buyers at the time. If you own this classic with an endless bonnet today, you will find everything you need to preserve it here.
Jaguar E-Type Series 2
Once an affordable sports car for brave men - today one of the most sought-after classics. Especially the sophisticated technology makes the Series 2 popular. Approximately 19,000 examples of the Series 2 were built. Special care is needed here, because one or the other weak point demands a lot of care during maintenance.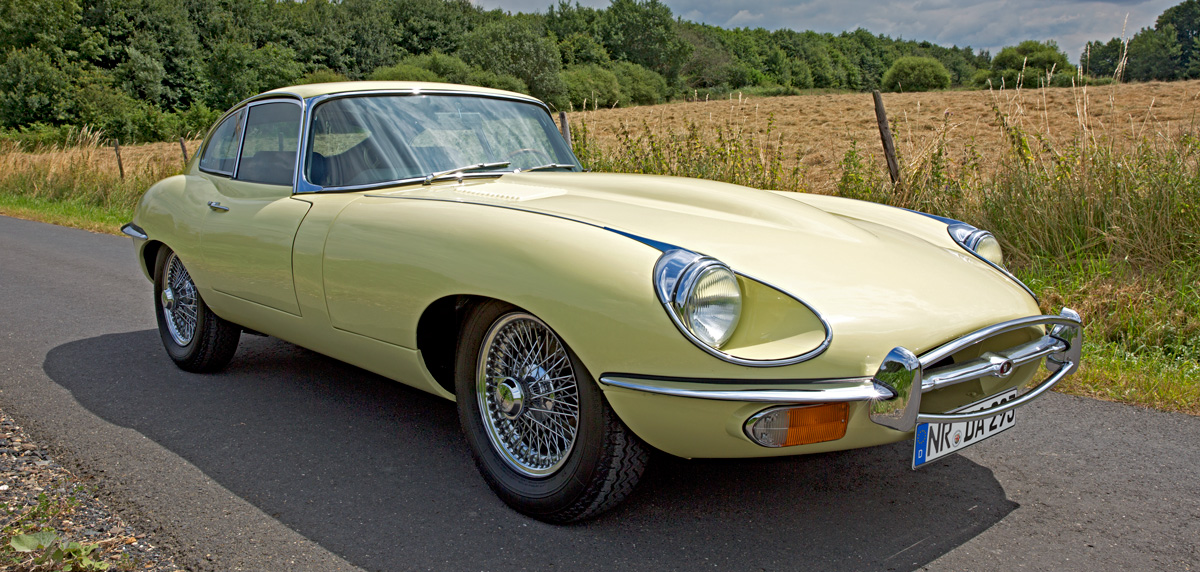 The E-Type and what makes it tick
Trellis frame at the front, self-supporting bodywork from the windscreen, an aerodynamic shape, folding front end, independent suspension and disc brakes on all wheels with inboard brakes at the rear - that is the Jaguar E-Type! A descendant of the racing car called the D-Type, it was unveiled at the Geneva Motor Show on 15 March 1961.
The work of art was powered by the six-cylinder engine introduced in the XK in its highest performance level to date. This helped the E-Type to a top speed of over 240 km/h! It is estimated that more than half of the 73,000 E-Types built in three series still exist.
Prices depend on model and condition. The highest prices are achieved by the roadsters of the first series, the cheapest are the 2+2 coupés of series 2 and 3. As a rule, roadsters are more expensive than comparable coupés. Real restoration objects are hardly ever offered today.
The E-Type as a true enthusiast's vehicle
---
The Jaguar E-Type is a highly desirable classic car these days. Our designated Jaguar experts will support you in your search for perfectly fitting spare parts for the Jaguar E-Type Series 1 & 2 and everything else you need for the care and maintenance of the big cat. If you have any questions, please feel free to contact us or visit one of our branches!