The experiment that became a global success
Volvo was initially founded in 1915 as the department of the "Swedish Ball Bearing Factories" - actually as an experimental department. It became a car manufacturer as part of a management buyout in 1927. At first, Volvo built relatively unspectacular vehicles typical of the time in very small numbers. It was not until the PV444 that the solid and progressive design became a global success, the P120 even an icon.
The P120 stands for safe steel from Sweden with an American-inspired look. With these properties, it is one of the brand's most popular classics today. In total, over 667,000 vehicles of the series were produced in thirteen years - also an economic success for the Swedish company.
Some special spare part offers for Volvo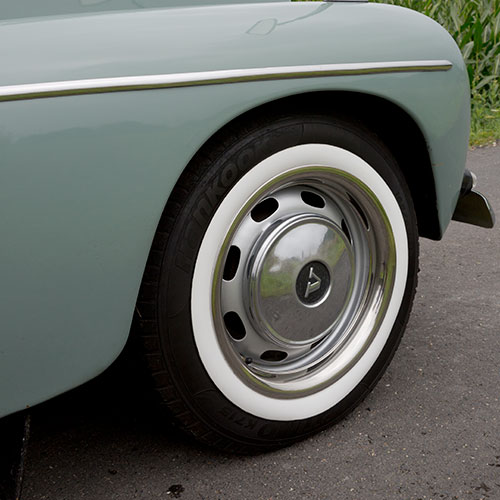 The chief designer Jan Wilsgaard, who shaped the style of many Volvo models over the decades, opted for lines with a striking radiator grille, a long bonnet and whitewall tyres as standard - all of which together contributed to the Swede's distinctive look. And it did so for many years.
After two generational changes, which always took place cautiously at Volvo, by the 1980s Volvo had established a reputation as a manufacturer of very safe and well-made cars for the upper middle class. Today, the vehicles from Gothenburg are a permanent fixture in the classic car scene.
Find Volvo classic car spare parts at Limora
For driving your Volvo for another 50 years, we help you with Volvo classic car spare parts and accessories! Because we also serve the classics from the continent with spare parts, tuning and accessories available from stock. If you have any questions, simply contact our designated professionals, 7 days a week by phone or e-mail.