Classic car electrics
As the owner of a classic vehicle, you certainly know: The classic car electrical system is often the Achilles' heel of the vehicle. Fuses, corroded contacts or improper repairs create problems in the electrical system. To ensure that your vehicle survives such scenarios in the best possible way, Limora offers a wide range of vehicle electrics - but see for yourself!
All Categories at a glance

Vehicle electrics: basics
No matter whether you drive a pre-war car, a classic car or a youngtimer - all vehicles have more or less sophisticated electrical systems that need to be looked after, cherished and renewed when the time comes - and that professionally and safely. The most important thing is that you are well versed in the basics of vehicle electrics if you are going to be doing it yourself.
For this purpose, Limora offers two books, for example, which provide you with valuable knowledge on the subject of automotive electrics and electronics. Using simple examples and partly also practical exercises, they impart knowledge about the basics, troubleshooting and maintenance of electronic components in the vehicle:
Above all, the recognition of faults and the correct measurement of electrical values is the key to the topic of classic car electrics.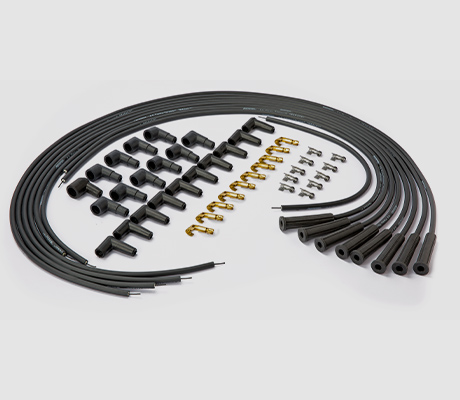 Vehicle electrics - our Limora range
Limora is not only the leader when it comes to manufacturing and purchasing spare parts for your classic car, we are also in the best position when it comes to questions and answers about vehicle electrics.
If you are looking for an electrical system or accessories for it, you will find a wide range of products for many brands, from Austin Healey to TVR, Fiat or Rover - to name just a few. The categories are assigned to the brands and partly also to the individual models (sorted by manufacturer).
So you simply select the part you are looking for and then your vehicle type. If you are not sure if you have found the right part, please do not hesitate to contact us. Either by telephone on 0 26 83 - 97 99 0; weekdays from 6.00 to 22.00 and also at weekends, or conveniently by contact form.
Everything for the conversion to alternators
With our conversion kit and accessories for conversion, all Lucas C40, C42 and C45 DC alternators can be replaced. The state-of-the-art technology is hidden inside the housing, where the new powerful regulator is also integrated. The old regulator is replaced by a dummy that remains without function. This way, the original look and character of your classic is not affected.
Your advantages:
half the weight, twice the power (3.2 kg instead of 5.6 kg)
more alternator power with less resistance to rotation
more engine power where it belongs: to the wheels, not to the alternator
the original look is retained
Cables and wiring harnesses
When it comes to cables and cable harnesses, you can choose between two types of products at Limora. Namely, cotton-sheathed electrical cables and PVC-sheathed electrical cables. Behind the cotton variant is a modern electrical cable with PVC insulation - so the two variants are just an optical variant.
High-performance starter
Half the starting current, twice the starting power - that says a lot about our high-performance starter. For the perfect starter that fits your vehicle exactly, follow the link to the product page.
Useful car electrics for different purposes
Starter batteries
A classic car starter battery is part of the authentic engine compartment of a classic car or youngtimer. And even when it comes to storing classic cars, professional battery maintenance is of great importance. But see for yourself our hard rubber starter batteries with 6 volts and either 57 Ah or 65 Ah.
Small parts: Everything for cables
Whether you are looking for high-quality cables for your classic car, need plug connections or want to replace the fuses in your car: Here you can find everything you need for this - high-quality workmanship, tested and precisely matched.
Ignition systems
At Limora you will find a well-assorted selection of high-quality ignition systems. We serve the following systems in our range:
123-Ignition systems
Pertronix Ignitor ignition systems
Lumenition Optronic ignition systems
and Lumenition Magnetronic ignition systems.
Ignition distributor
In terms of ignition distributors, we offer Mallory distributors for 4- or 6-cylinder carburettor models.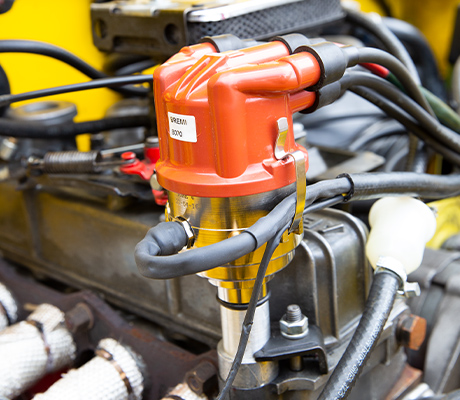 Ignition cables and accessories
At Limora you can also order ignition cables by the metre. In addition, you will find Pertronix high-performance ignition cable sets and spark plug connectors from Lucas or Champion.
Ignition coil
No matter if you are looking for an ignition coil for 12 volt vehicles or one for 6 volt vehicles - you will find it here. We also don't leave you out in the cold in terms of appearance and offer, for example, chrome-plated Petronix ignition coils, with 1.5 or 3 Ohm resistance.
Find everything for your classic car electrics at Limora now!

---
From fuses to ignition systems to everything you need for a conversion to a rotary light current machine - we at Limora serve a wide range of products in the area of classic car electrics. If you would like to seek the advice of a professional on this delicate subject, then we are very pleased. Because we not only offer precisely fitting spare parts, our Limora professionals will be glad to advise you on all aspects of vehicle electrics. Visit us in one of our branches, which you can find all over Germany, or contact us - 7 days a week!